April - Its a relatively quiet month for us, we help out at the Specialty shows for other breeds and do the odd show. Walter is eligible for the Challenge in late April and on his first day in Minor puppy he takes out Best of breed and Minor in Group, earlier in the month while still in baby he takes out a second place in baby sweepstakes and a third in puppy sweepstakes on his first day eligible. Lana also takes out an intermediate in group placing.
March - It begins to cool down. Walter decides he is going to let everyone know he's "arrived" in earnest. He takes out Baby in Show in a super line up. He shows beautifully and receives many lovely comments, during March Walter amasses a lovely ribbon collection with 1 x Baby in show, 4 x Baby in Group, 1 x 1st in sweepstakes and 1 x 2nd in sweepstakes. Lana not keen to be left out of the action takes out an inter in show an Inter in group and also makes the best in group shortlist on many occasions. We head to Sydney Royal with just Vani who does us very proud taking out Res Bitch Challenge and Puppy of Breed
and a super critique from the Judge.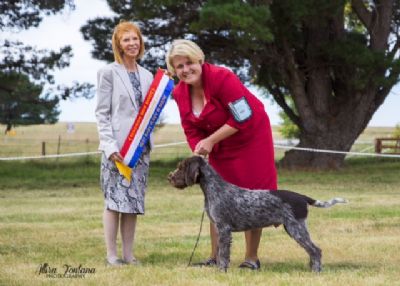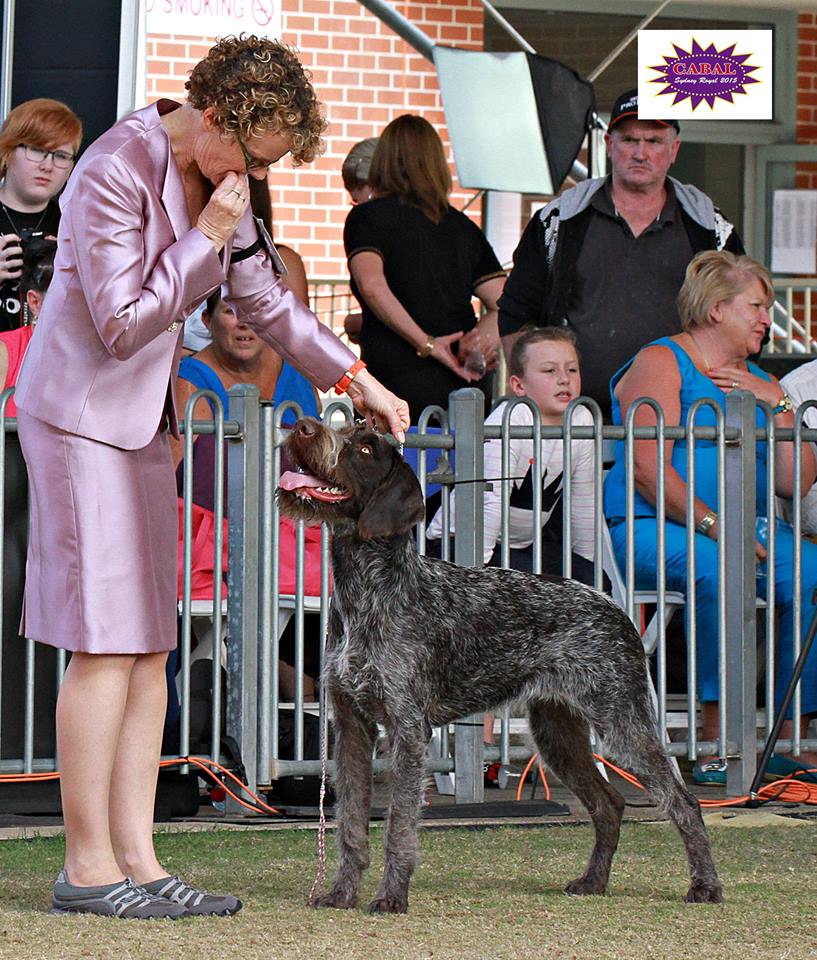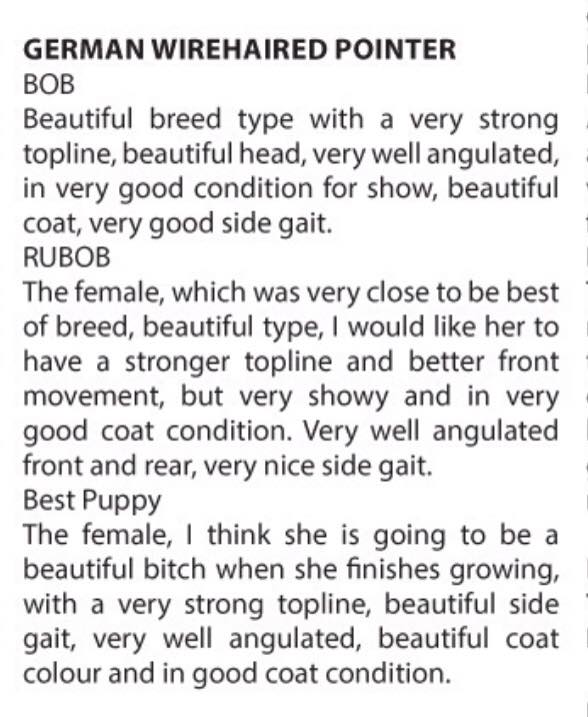 Vani's Puppy Bitch Critique.

February - We head down the coast for a few weeks R and R. Walter steps into the show ring, with the finest of Gundog company. He wins two Frist Place in Baby Puppy sweepstakes in a large line-up. He struts his stuff like a true professional. Vani has a super month taking out more Challenges, Best of Breeds and classes in group and in show. We head to the Canberra Royal where Lana takes out Reserve Challenge, Runner up of Breed and is the only GWP to make the short list for any class in show. She does however cavort around the ring like a clown during breed judging, the judge shakes his head and says she is naughty but also says how much he likes her.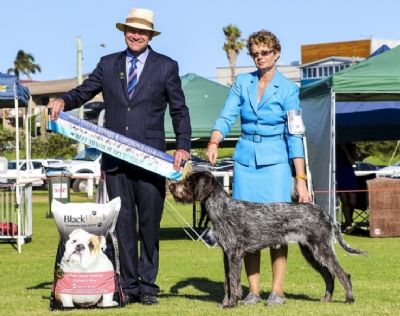 Vani winning Minor in Show
January - A quite month for us, the dogs enjoy a few shows but spend most of their time swimming and playing. Walter gets ready for his show career, he's very committed and ensures he does lots of eating and playing in preparation.....Vani continues her winning ways taking out a number of Best of Breeds and classes in group.